FIRST For Women - March 22, 2010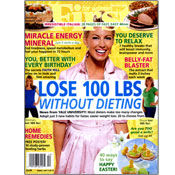 In this issue of First for Women magazine, you can learn how to prevent pantry pile-ups by making a few small changes to your pantry's organization system.
In "Pantry chaos - cured!" Bags and boxes don't stand a chance against the newly remodeled pantry. Partitions, clips, baskets and turntables all work together to create an organized space for your staple ingredients, specialty foods and more.