Family Circle - April 2008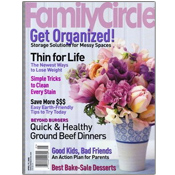 The Grook Tool Holder is a big favorite of ours here at SpaceSavers. It's no wonder Family Circle thought it was great, too!
"These strong rubber clamps get a grip on a variety of tools..."
Use The Grook in your kitchen for brooms, mops and dusters or in the garage for your more heavy duty gardening tools. Small hooks protrude from each holder to hold smaller items like your dustpan and brush so you can have everything you need in one place.